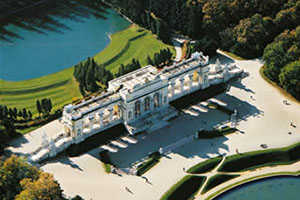 Vienna is a city of culture, art and history.
Grand voices, distinguished artists, spectacular productions – Vienna's opera houses and theaters offer captivating hours of entertainment.
There is so much to see and to discover that you won't know where to begin. Vienna's cathedral the Stephansdom, the Hofburg, Schloss Schönbrunn, the numerous museums in the city and the impressive buildings at Ringstrasse – all this makes Vienna unique.
Visit Wolfgang Amadeus Mozart, Johann Strauss, Kaiser Franz Josef and Kaiserin Elisabeth alias Sissi as she is lovingly called by the Austrians. In Vienna you really feel as if you could meet them at any moment.
But also contemporary musicians such as the Star Tenors in the Wiener Staatsoper, the Lipizzaner at Vienna's Spanish Riding School or the ballet ensemble of Wiener Staatsoper will enthral and inspire you.